Overall picture and health advice
Greater Manchester has been named an Enhanced Response Area as a result of the Delta Covid-19 Variant spreading in the city-region.
The variant spreads more easily from person to person. We are urging people to be cautious and to keep taking steps to stop the spread of coronavirus and variants, especially when meeting with people outside their household.
Wherever possible, you should try to:
Meet outside rather than inside where possible
Keep 2 metres from people that you do not live with, including family and friends who are not part of your household
minimise travel in and out of affected areas
You should also:
Get tested twice a week for free and isolate if the test comes back positive
Continue to work from home if you can
Get vaccinated when you are offered it
Follow all of the safety advice outlined below
Remember, it is much more difficult for coronavirus to spread outdoors compared to indoors. 
We need you to Keep Doing Your Bit so we can keep people safe, get our economy back open, save lives and protect the NHS.
Cover your mouth and nose when indoors in public places
Regularly wash your hands for at least 20 seconds
Keep your home well ventilated by letting fresh air in
Remember, the safest place to meet up is outdoors. If you are meeting with friends and family it's best to do it here and to try and keep your distance from each other as much as possible. 
Please follow the current guidance. Many restrictions remain in place: 
You should continue to work from home if you can. When travelling within the UK, you should aim to do so safely and plan your journey in advance.
Outdoor gatherings are limited to 30 people and indoor gatherings are limited to 6 people or 2 households (each household can include a support bubble, if eligible).
Indoor entertainment and attractions such as cinemas, theatres, concert halls, bowling alleys, casinos, amusement arcades, museums and children's indoor play areas are permitted to open with COVID-secure measures in place.
People are able to attend indoor and outdoor events, including live performances, sporting events and business events. Attendance at these events are capped according to venue type, and attendees should follow the COVID-secure measures set out by those venues.
Indoor hospitality venues such as restaurants, pubs, bars and cafes can reopen.
Organised indoor sport can take place for all (this includes gym classes). This must be organised by a business, charity or public body and the organiser must take reasonable measures to reduce the risk of transmission.
All holiday accommodation can open (including hotels and B&Bs). This can be used by groups of up to 6 or 2 households (each household can include a support bubble, if eligible)
You can read the full list of what you can and cannot do at this link (opens in new tab) 
If you are feeling unwell (opens in a new tab):
stay at home and immediately get a test.
if you are contacted by NHS Test and Trace and told you have been close to someone with the virus, follow the instructions and self-isolate at home.
We know it can be difficult for some people to self-isolate but there is support available. Find out about the support available if you need to self-isolate here (opens in a new tab)
Everyone in England, including those without symptoms, can take a free rapid coronavirus (COVID-19) test twice a week. Alongside vaccine rollout, regular testing is at the heart of plans to reopen society and the economy, helping to suppress and control the spread of variants. You can find out more at this link (opens in separate tab).
We are greater together
We all need to do our bit to stop coronavirus in Greater Manchester.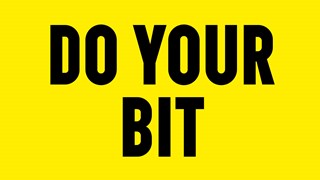 For more information and guidance on coronavirus and keeping yourself safe go to www.DoYourBitGM.org
Advice from Greater Manchester Fire and Rescue Service
With many of us now spending more time at home, Greater Manchester Fire and Rescue Service (GMRFS) is urging residents to take vital steps to stay safe from fire. You can find a range of safety advice on the GMFRS website (opens in a new tab) or by following @manchesterfire on social media.