GM's Cyber Security Advisory Group at CYBERUK 2022
Greater Manchester is rapidly becoming UK and European centre for cyber and digital ethics, trust and security. A region with a £5 billion digital economy and a strong cyber ecosystem is at the heart of that.
Greater Manchester presents a unique opportunity for cyber - a place with the ambition and strong civic mandate, to take an approach to digital that ensures no one gets left behind. Helping everyone to live healthier and happier lives by being able to navigate through, access and benefit from an increasingly digital world.

The Greater Manchester Cyber Security Advisory Group, hosted by Greater Manchester Combined Authority, reflects the cyber security capabilities of the region and drives forward inclusive economic growth for the city-region and the North. The group provides strategic oversight and a force for inclusive economic growth, taking an ecosystem approach to building that capability and economic resilience.
CYBERUK 2022
Five members of the Cyber Security Advisory Group exhibited at CYBERUK 2022 - the UK government's flagship cyber security event, highlighting how we're doing digital differently in Greater Manchester and leveraging our expertise in areas like cyber security. Including: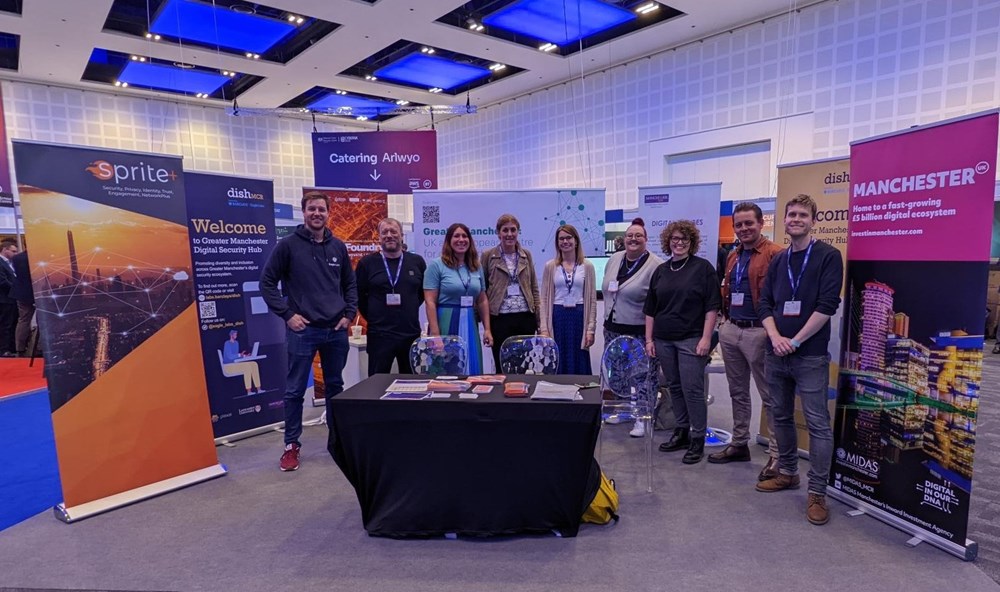 Visited our stand?
Find out more about what you have seen.