Work and Skills Skills for Growth SkillsBootcamps
GM embraces equity by supporting women to launch careers in male dominated industries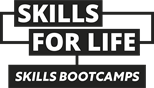 GROUNDBREAKING training programmes in Greater Manchester are supporting women to launch careers in a range of male dominated industries, while also assisting the city-region to #EmbraceEquity.
Greater Manchester Combined Authority's (GMCA) Skills for Growth and Skills Bootcamps programmes have been designed to remove barriers and assist people living or working in the city-region with employment opportunities, regardless of their background or gender.
The theme for this year's International Women's Day is #EmbraceEquity and women who are making waves in male dominated fields, as well as the city-region's leaders and business leaders, are encouraging others to explore training opportunities, develop job prospects and find their passions in industries they may not have previously considered.
Skills for Growth, a three-year-programme funded by the European Social Fund, supports businesses to increase skills levels of employees, while Skills Bootcamps, funded by the Department of Education, supports employers to bring in new individuals, upskill existing staff and help self-employed people to gain new work.
The Skills for Growth programme has so far supported and upskilled 3,200 women in the Greater Manchester area, who make up 50.6% of total participants on the courses. So far on Bootcamps courses nearly 40% of learners are women, and GMCA continue to do more to increase uptake of women to ensure they do not miss out on opportunities to develop their careers with further commissioning and delivery to continue until 2025. 
Brittaine Grace O'Connor, 25, from Rochdale, is currently undertaking a Skills Bootcamp in Welding through Rochdale Training and says she "would recommend it to anyone."
She said: "Being a woman in the industry can seem daunting at first, but it shouldn't be. There are far more women in the sector than people think and I think it is certainly something more women should look at getting into. I am trained in the Engineering department at Rochdale Training, and they have a female head of department which is great to see."
Business owner Penelope Silver, 47, from Stockport, recently completed a Skills Bootcamp in Digital Marketing through The Fearless Academy and is now embarking on a new career in tech. After lacking confidence with using programmes such as Excel she has since discovered a new-found love of coding and is encouraging others to progress their careers in the sector.
Penelope said: "I would advise to not underestimate yourself. Once I started learning I got an absolute thirst for it. The tech side surprised me – it can be for everyone. I was much more nervous to start doing it, but once you get into it and have the right training and support, where you are not made to feel judged, the nurturing gave me the confidence to move forwards with it. And that is available to everyone.
"I think as a woman and as a single mother I've seen and understand the challenges we face on a day-to-day basis. But I think what lies within us in an unstoppable force that can break down any barrier. I think for me in particular, I wanted to show my two daughters just what is possible."
Security worker Angela Collier, 51, from Manchester has gained a qualification in Spectator Safety through Skills for Growth training partner NGTC. She is now encouraging others to have the confidence to progress their careers and move into leadership roles.
Angela said: "To other people thinking about taking the course I would say do it, not only for personal growth within your chosen field but also a broader understanding of other people's job roles and responsibilities alongside your own.
"My plans for the future are to continue to grow in potential and to hopefully one day be an Operations Manager."
Business leaders in the city-region are also getting behind the theme of International Women's Day and are calling on organisations to embrace equity to enhance their workforce. Amy Wild is the Director of Fearless Academy, who have been awarded a commission by GMCA to deliver a Skills Bootcamp in Digital Marketing.
Amy said: "As a leader in the tech and digital landscape I've seen first-hand how skills-based learning not only improves the career prospects of the learner but enhances the businesses they go into. As a single mum of two young children, I'm evidence it can be done. At the Fearless Academy 49% of our graduates are women, with nearly half being from minoritized communities. Actively promoting diversity in digital is something I'm really proud of."
Siobhan Clegg is the Assistant Director of Workplace Skills at Acorn Training, a training provider commissioned by GMCA to deliver Skills for Growth courses in the Health and Social Care sector, as well as Early Years. Siobhan has talked about the importance of creating equity in the workplace.
She said: "My journey to leadership has been championed by a business that actively supports and embraces equity and inclusivity in all its forms.  I have been supported by colleagues and allies, giving me the confidence to know my own worth and to keep any sense of imposter syndrome to a minimum.
"During my journey to the leadership team, I have taken advantage of any learning and coaching opportunities that have come my way, especially from those women who have forged their own path to leadership. I'm now fortunate enough to mentor those who are starting on their own pathway into leadership and management. My values are strong in all aspects of my personal and professional life – calling out discrimination, understanding and dealing with bias and promoting inclusivity."
Gemma Marsh, GMCA's Director of Education, Work and Skills, said: "GMCA is committed to empowering people to achieve their job aspirations, whatever stage they are at in their career, through giving residents in our city-region the skills they require to be successful.
"Through funding from the European Social Fund and the Department for Education respectively, Greater Manchester's Skills for Growth and Skills Bootcamps programmes are helping facilitate equity in the workplace across sectors where women are underrepresented."
Councillor Eamonn O'Brien, Greater Manchester's lead for Education, Work, Skills, Apprenticeships and Digital said: "We want everybody in Greater Manchester to have the same employment opportunities, and gender should not stand in the way of anyone's career prospects. The city-region is committed to empowering people to achieve their career aspirations and give residents the skills they need to open up job opportunities.
"It is also really important for men to be allies and celebrate the valuable contribution women are making to the city-region's workforce. I urge others in the city-region to become allies, step up, embrace equity and strive for equal workplaces."
Joanne Roney OBE, Greater Manchester's Chief Executive lead for skills and apprenticeships and Chief Executive at Manchester City Council, said: "I first started my career as an apprentice and worked my way up to become the first female Chief Executive of Manchester and the lead Chief Executive for skills at GMCA through training opportunities available at the time. Upskilling and reskilling staff can help us to achieve equity in our workplaces and this also needs to be reflected in our senior leadership teams. I urge businesses and individuals to invest in training and learning opportunities, and reap the benefits that come with it."
Find out more about Skills for Growth here and current live training opportunities: https://www.greatermanchester-ca.gov.uk/what-we-do/work-and-skills/esf-skills-for-growth/
Find out more about Skills Bootcamps here and current live training opportunities: https://www.greatermanchester-ca.gov.uk/what-we-do/work-and-skills/skills-bootcamps/
---
Article Published: 08/03/2023 13:20 PM