Homelessness
Greater Manchester Homelessness Prevention Strategy
Homelessness Prevention Strategy (PDF, 1.5MB)
The strategy builds on the work already happening in Greater Manchester to end the need for rough sleeping and tackle homelessness – it lays out a long-term vision to reduce the number of people finding themselves at risk of homelessness.
The strategy has been co-produced with people with lived experiences of homelessness, and those who work with them, in order to create a system-wide response that covers the full scope of the change that needs to happen. The strategy takes a person-centred and trauma-informed approach to understanding and responding to issues around homelessness.
The shadow of Covid has influenced the strategy as we come out of the immediate emergency response to the pandemic to protect the health of people who are homeless. The pandemic has shown that where there is a will and financial support, accommodation can be found to end rough sleeping. Now the focus is on ensuring we build on this experience and work jointly with a range of partner organisations to create good homes, good jobs and good health for people who are homeless, as structural inequalities are addressed.
The Homelessness Prevention Strategy sets out five missions that Greater Manchester partner organisations are committed to working towards to prevent homelessness:
Everyone can access and sustain a home that is safe, decent, accessible and affordable
Everyone leaves our places of care with a safe place to go
Everyone can access quality advice, advocacy and support to prevent homelessness
People experiencing homelessness have respite, recovery and re-connection support
Homelessness is never an entrenched or repeat experience
These missions are underpinned by three guiding principles:
Working with People; being truly person-centred, reducing and responding to inequalities and trauma
Building Participation; building inclusive participation so that people can participate in decisions that affect their lives and where lived experience is highly valued
Embedding Prevention; reforming public services to deliver genuinely preventative and person-centred support
The deliverables, commitments and indicators to implement the strategy will be co-produced and will lead to a Greater Manchester Action Plan by October 2021.
The Greater Manchester Homelessness Prevention Strategy has been developed following extensive engagement and partnership working across Greater Manchester, including the 10 local authorities, individuals who have lived experience of homelessness and representatives of the Greater Manchester Homelessness Programme Board, a wide range of partners including: Greater Manchester Health and Social Care Partnership; Voluntary, Community and Social Enterprise Sector; Greater Manchester Homelessness Action Network; Greater Manchester Joint Commissioning Board; Department of Work and Pensions; Her Majesty's Prison and Probation Service; Greater Manchester Police and Greater Manchester Housing Providers.
A Bed Every Night
A Bed Every Night marks a significant escalation of our efforts to tackle the humanitarian crisis on our streets. With the public's help, alongside donations from benefactors and businesses who want to make a difference, we aim to ensure that there will be a bed every night for every single person sleeping rough in Greater Manchester.
And it's more than just a bed. As well as a roof over the head of someone who has been sleeping rough, there will be a range of support to help people begin a journey away from the streets.
Access to A Bed Every Night is through local authorities and their Housing Options Teams. Please make direct contact with your relevant local authority if you are at risk of homelessness. 
Greater Manchester Mayor's Charity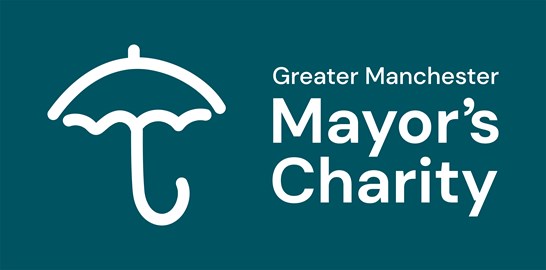 With the Mayor of Greater Manchester as our Patron, Greater Manchester Mayor's Charity is committed to funding vital work to reduce and prevent homelessness right across the city-region. Since the charity was formed in 2018, more than £2.7 million has been raised and granted to over 48 different charities and organisations working across Greater Manchester. This vital work is literally changing the lives of thousands of people.
Donate online to the Mayor's Charity (external website)
For other enquiries please email enquiries@gmmayorscharity.co.uk