Draft Greater Manchester Homelessness Prevention Strategy
Greater Manchester Combined Authority (GMCA) is consulting on a new Greater Manchester Homelessness Prevention Strategy. 
The consultation is open from Friday 14 May to Friday 26 June 2021 and is can be viewed in full at
www.gmconsult.org
Draft Homelessness Prevention Strategy (PDF, 1516KB)
Homelessness in all forms has increased in Greater Manchester since 2010. In 2009-10, 1,857 applications were accepted to local authorities for re-housing because of homelessness. This increased by 85% to a peak of 3,428 in 2017-18.
Between 2010 and 2017 the number of people sleeping rough in Greater Manchester increased dramatically. On a single, typical night in Autumn 2010, 41 people were recorded sleeping rough, compared to 268 in 2017. Progress has been made since 2017 and 125 people were recorded as rough sleeping on a single night in Autumn 2020. Whilst this represents a 53% decrease from 2017 it is still three times higher than 2010.
Tackling homelessness and rough sleeping is a key priority for GMCA and organisations across Greater Manchester. To prevent homelessness and rough sleeping, the strategy sets out that:
Everyone is able to sustain a home that is safe, decent and affordable
Everyone leaves our places of care (care, health facility, prison, asylum) with a safe place to go
Where people are at imminent risk of homelessness they are able to access quality advice, advocacy and support
No one is forced to sleep rough and temporary accommodation supports respite, recovery and re-connection
Homelessness is not an entrenched or repeat experience
This strategy considers how we truly prevent homelessness, as well as mitigating the risks of homelessness when they occur. Homelessness prevention should be as much about proactively building wellbeing and participation, as it is about taking steps to respond effectively when people need help.
A number of initiatives are in place in Greater Manchester to help reduce homelessness and rough sleeping, including Housing First, the Entrenched Rough Sleeper Social Impact Bond and A Bed Every Night, but there is more to do.
GMCA wants to work with people who have experience of homelessness, organisations and stakeholders with experience in this area. Across Greater Manchester we want to see three shared commitments that guide the way all necessary sectors and stakeholders will act:
To work with People; being truly person-centred, building wellbeing and addressing inequality
To build Participation; where people participate in decisions that affect their lives and lived experience is highly valued
To embed Prevention; ensuring public services create the conditions for success
The aim is to embed prevention as a systematic approach through all Greater Manchester services with a specific focus on the stages at which people may be at risk of homelessness or repeat homelessness.
The Homelessness Prevention Strategy sets out the steps Greater Manchester needs to take over the next five years to help tackle homelessness and rough sleeping in Greater Manchester. 
You can find out more about the strategy and complete the consultation here: Draft Homelessness Prevention Strategy consultation
A Bed Every Night
A Bed Every Night (external website, opens in new window) marks a significant escalation of our efforts to tackle the humanitarian crisis on our streets. With the public's help, alongside donations from benefactors and businesses who want to make a difference, we aim to ensure that there will be a bed every night for every single person sleeping rough in Greater Manchester.
And it's more than just a bed. As well as a roof over the head of someone who has been sleeping rough, there will be a range of support to help people begin a journey away from the streets.
Greater Manchester Mayor's Charity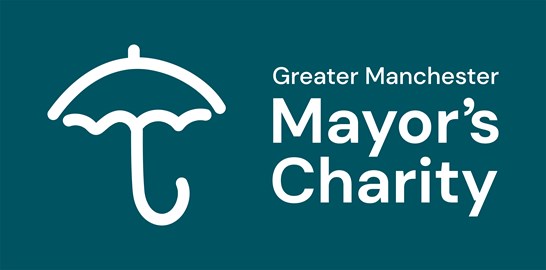 With the Mayor of Greater Manchester as our Patron, Greater Manchester Mayor's Charity is committed to funding vital work to reduce and prevent homelessness right across the city-region. Since the charity was formed in 2018, more than £2.7 million has been raised and granted to over 48 different charities and organisations working across Greater Manchester. This vital work is literally changing the lives of thousands of people.
Donate online to the Mayor's Charity (external website)
For other enquiries please email enquiries@gmmayorscharity.co.uk