Work and Skills
"Let's make Greater Manchester a world leading city for STEM"
A new agreement between Greater Manchester Combined Authority (GMCA) and the Science and Industry Museum will help to bridge the science, technology, engineering and mathematics (STEM) skills gap and make Greater Manchester a world leading city for STEM excellence.
The Mayor of Greater Manchester, Andy Burnham and the Chair of the Science Museum Group, Dame Mary Archer signed a new agreement at the Celebrating STEM event today (November 28) at the Science and Industry Museum in Manchester.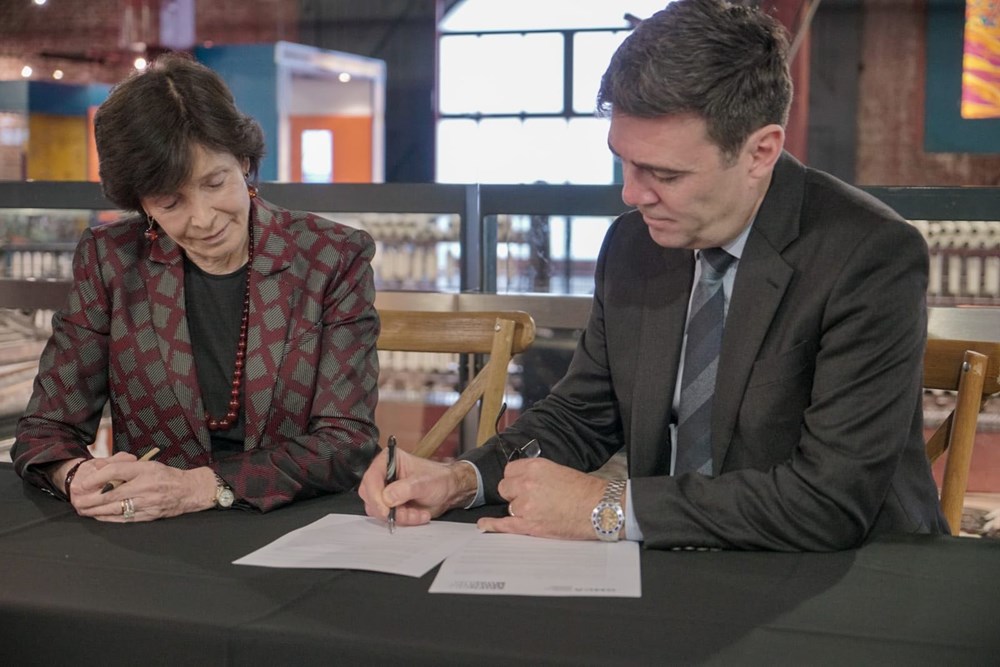 The concordat highlights a commitment, and joint action plan of STEM engagement, by GMCA and the museum to work together to support Greater Manchester's Local Industrial Strategy (LIS). The two organisations will play a significant part in addressing the city's shortfall in skilled STEM workers, giving better life chances and preparing the people of Greater Manchester for an inspiring future ahead.
The conference also heard from GMCA lead for Employment and Skills Councillor Sean Fielding who spoke about the importance of bridging the STEM skills gap to improve the opportunities for Greater Manchester residents.
Mayor of Greater Manchester, Andy Burnham said: "We are committed to making Greater Manchester a world-leading city for STEM to help give our residents the best life chances possible.
"This agreement will help us increase the STEM talent pipeline in Greater and create a diverse, highly-skilled and agile workforce. This in turn will increase life chances for what is our greatest asset – the people of Greater Manchester.
"I am looking forward to working closely with the Science and Industry Museum on this exciting opportunity."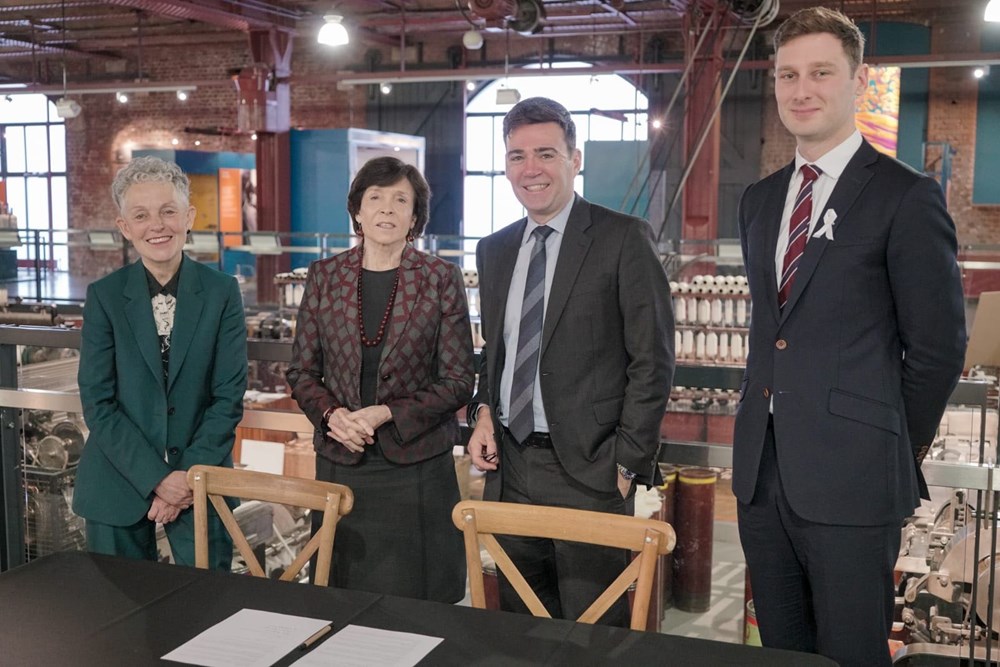 Science and Industry Museum Director Sally Macdonald, who also spoke at the event, said: "Already attracting over 85,000 schoolchildren per year, we are committed to further increasing the number of learners coming through our doors, building confidence in science and engineering while developing new skills.
"As well as running The Science Museum Group Academy in Manchester which offers inspirational, research-informed science engagement training and resources for teachers, museum and STEM communication and learning professionals, the Science Museum Group is also proud to hold the contract for Trans Pennine STEM Ambassador hub, covering Greater Manchester, West Yorkshire and North Yorkshire.
"In Manchester we have more than 1,200 STEM Ambassador volunteers, across Science, Technology, Engineering and Maths giving up their time to inspire and engage young people with STEM subjects and careers. Manchester has a large digital, construction and health infrastructure so recruiting young people with these skills is vital to the future of our economy and growth as a city.  We look forward to delivering STEM skills collaboratively and in a truly engaging way with the GMCA over the coming years."
The Local Industrial Strategy outlines a set of long-term policy priorities to help guide industrial development and provides a plan for good jobs and growth in Greater Manchester. The STEM skills required for growth sectors set out in the strategy include digital and creative, advanced manufacturing and materials, low carbon, health innovation and the underlying infrastructure skills needed to develop the success of these industries.
There will be an employer led approach to identify and increase the pipeline for priority occupations we need now and in the future. The framework will also tackle long-term challenges related to STEM such as negative perceptions and stereotypes, including:
Priority occupations – Increase the talent pipeline for some specific occupations where we know we need jobs now and in the future.
Mobilising social value to drive the right STEM engagement from employers – We will support STEM contractors to deliver quality social value, measure their impact and better engage with schools and colleges.
Making Greater Manchester residents aware of the opportunity – Through engagement with school and non-school settings and communicating the offer to all ages in our communities not just the young.
Raising the profile of STEM – Ensure all our residents value their STEM skills, knowledge and qualifications and understand our STEM industries offer great places to enter and progress in work.
---
Article Published: 28/11/2019 12:01 PM