"Interacting with different maths practitioners has given me new ideas and perspectives"



Ensuring quality maths education through bespoke learning opportunities
Halima Ahmed, a maths lecturer at Bolton College recently took part in our fully-funded Multiply Provider Support Programme (PSP), which supports those working in the education industry to deliver top-quality maths and numeracy skills across Greater Manchester.
Throughout her time on the programme, Halima delved into various modules including, Maths Tutoring Skills, Finance & Debt, Numeracy Confidence, Healthy Independent Living and Family Numeracy.
The programme's diverse offer has enriched her professional skill set and has brought an innovative spark to her teaching methodology.
Delivered by Greater Manchester Learning Provider Network GMLPN (External website) on behalf of Greater Manchester Combined Authority (GMCA) as part of the city-region's Multiply offer, the Provider Support Programme assists leaders, managers and practitioners to successfully adapt to changes and challenges affecting their training.
Reflecting on her experience, Halima highlights the benefits and the impact of the programme.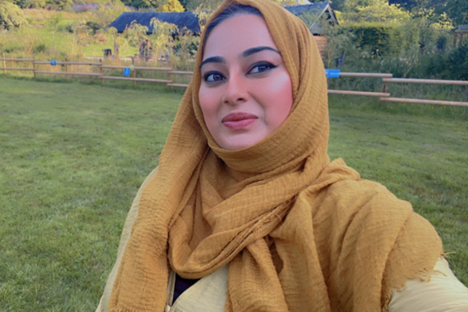 What have you enjoyed about the Multiply PSP sessions you have taken part in?
I have enjoyed the open collaboration of the Multiply Provider Support Programme, which welcomes providers of all types across Greater Manchester.
Interacting with different maths practitioners has given me new ideas and perspectives that have helped me develop my own best practice.
How has the Multiply PSP helped your own practice?
I have improved my confidence in delivering maths sessions and developing resources. This confidence has helped me progress in my career.
The Multiply sessions have offered me insights into different ways that math can link to various subjects, such as using diet to embed math into health and fitness programmes for sports students.
What have you taken back to your colleagues from the sessions?
My team and I have dissected the ideas and resources from the Multiply sessions to develop them further, meeting the needs of our students. The resources and best practice have been integrated into the wider maths curriculum within the college.
I am planning to train my colleagues who will be delivering Multiply sessions to learners such as family numeracy.
Visit our Work and Skills (internal webpage) for more information about how to access the Multiply scheme and other live training opportunities.