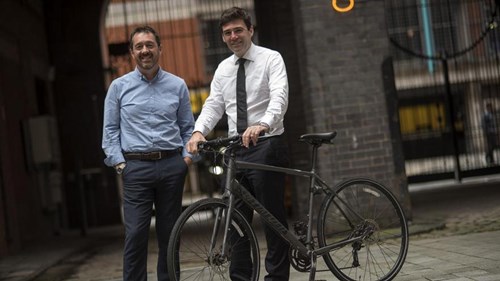 Mayor appointed Olympic gold medallist, entrepreneur and active travel advocate Chris Boardman as Greater Manchester's first Cycling and Walking Commissioner in 2017.
Published in December 2017, Boardman produced Made to Move, a report setting out the 15 steps required to transform Greater Manchester into one of the best places in the world to walk and cycle, making active travel easy, attractive and safe.
Earlier this year, Greater Manchester become the first city region in the UK to sign up to NACTO's global street design guide. The focus for the next few months is the publication of a GM-wide cycling and walking infrastructure plan, as well as initiatives to trial temporary street improvements in communities, and enabling more families to cycle or walk to school.
Boardman's plans are being delivered by Greater Manchester's 10 councils and at a strategic level by Transport for Greater Manchester. For more information, visit: www.tfgm.com/made-to-move