Social value commitments
Suez holds the contract to dispose of Greater Manchester's household waste (excluding Wigan).
The contract has focused on delivering social value with a number of commitments, including annual donations to the Mayor's Charity and the Recycle for Greater Manchester Community Fund; creating apprenticeship and training opportunities for young people; and developing Greater Manchester's circular economy with three Renew shops.  
As a result of this leadership, Suez are now members of the Greater Manchester Good Employment Charter, and social value will now be considered as part of the procurement process for all Greater Manchester services, encouraging organisations to consider how their activities can bring further benefits to their local areas and communities.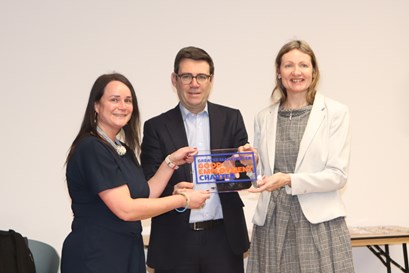 Renew
The aim of the Renew shops is to reduce waste, reuse unwanted items and increase recycling rates. Many of the items donated by residents would have otherwise gone to waste.
We've opened three Renew shops in Greater Manchester. The shops stock a wide variety of homeware, garden furniture, toys, sports equipment, books and more. Items have been donated by residents and cleaned and repaired before being handpicked by staff for the shops in Eccles, Oldham and Altrincham.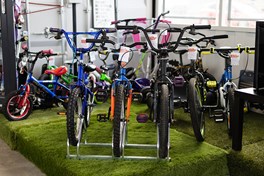 Apprenticeships
This year, SUEZ has recruited two HGV Technicians, one Welder/Fabricator and ten HWRC Recycling operative apprentices.
Victoria Lord (19) is studying a Level 3 Apprentice Welder and Fabricator (4 year) apprenticeship. Based in the fleet workshop in Greater Manchester covering a wide variety of projects from RCV body refurbs to building stillage trucks from new, Victoria has also been building tool boards for sites and tool chests for all of the apprentices.
"I chose an apprenticeship after college instead of going to University as it gives you the chance to learn a trade while also being paid and you still get a qualification at the end of it. I wanted to do an electrician apprenticeship but there is so much demand, so my college suggested I try welding and I thought 'why not'. I'm so glad I did as I really enjoy it! My advice for any women looking for a career in engineering would be to take the plunge. Don't be scared as it's a very satisfying job and career."
Supporting the Greater Manchester Mayor's Charity
SUEZ is committed to giving £100,000 each year to the Greater Manchester Mayor's Charity from money raised in the Renew shops. The money supports the organisation itself which in turn focuses on preventing homelessness and supporting those at risk.
"SUEZ' vital support enables us to take action to prevent people having to sleep on our streets. Their long term foundation funding will make a real difference to people's lives, both now and in the future."
Other social value activity
Litter picking
SUEZ regularly organise and partner with local groups to take part in litter picks in the areas around the sites.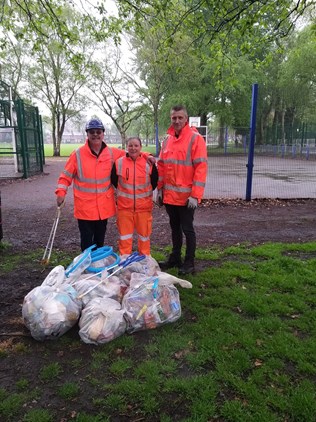 School donation of xylophone from Renew Hub
Suez donated a xylophone to Holden Clough primary school with the head boy and head girl.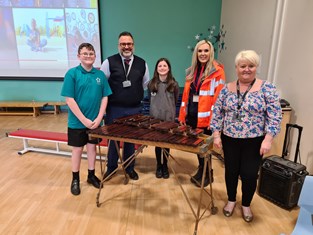 Tree planting
Over the last year SUEZ staff planted a total of 649 trees with the City of Trees in Salford and Oldham, and with the Smithills Woodland Trust in Bolton.