Engagement
How your voice made an impact in 2020
 Across 2020 we've all adapted the way we work. Here at Greater Manchester Combined Authority (GMCA) we've modified the way we engage with the public, stakeholders, and a range of sectors across the city-region to develop and implement initiatives throughout the pandemic.
We want to say a big thank you to everyone who shared their views with us in order to do so - whether that be through various virtual events, digital focus groups or roundtable exercises, or via our online survey hub www.GMConsult.org.
Throughout 2020 we've engaged with more than 25,000 people. Here's a snapshot of just some of things your views have impacted over the year.
You've helped to develop COVID-19 campaigns and provide support to local people
Throughout the year we've supported many communities, groups, partners, and organisations in gathering insight into the effects of the pandemic.
We've hosted several online surveys on www.gmconsult.org for partners, including; Manchester University, Greater Sport, Transport for Greater Manchester (TfGM), and Greater Manchester Health and Social Care Partnership. We have also supported consultations for the Caribbean and African Health Network, Greater Manchester Poverty Action, LGBT Foundation, and the Greater Manchester Disability Panel.
These surveys have been integral in understanding the wider impact of the pandemic, developing communication campaigns such as 'Do Your Bit' (link opens new window) and 'Not gone yet' (link opens new window), and supplying support for local communities.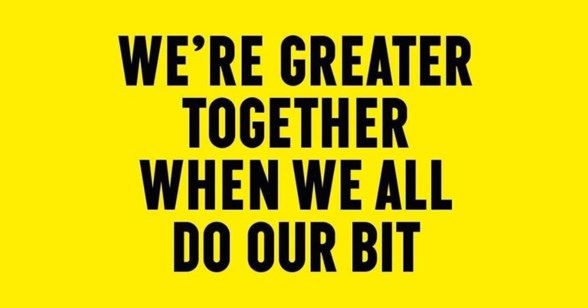 You've helped to develop the Greater Manchester Young Person's Guarantee
In June 2020, Mayor of Greater Manchester Andy Burnham appointed Diane Modahl as Chair of the Youth Task Force.
The Task Force was created to develop the Greater Manchester Young Person's Guarantee; a reflection of young people's concerns about the future and offer an outline of support.
The development of the Guarantee started with a live-streamed event which more than 12,000 people engaged with.
Throughout the summer GMCA undertook a number of roundtable exercises with educators, health providers, local businesses, young people and youth workers to gather further insight into the barriers young people face and identify the potential support the city-region could provide.
The Guarantee has now established a portfolio of commitments from organisations which have pledged their support in providing opportunities to young people and give them hope for their future.
Read the recommendations for the next phase of the Guarantee published December 2020. 
You've helped to develop the new Race Equality Panel
In 2019 the Mayor of Greater Manchester announced plans to establish race equality and faith advisory panels, and a programme of listening exercises subsequently took place to develop these panels in early 2020. Engagement sessions were held with Greater Manchester's strategic, district and community leaders in race equality in February, however with the onset of Covid plans for development were put on hold.
We held several online focus groups, engaging with more than 80 people across varying community groups to agree the objectives and membership of the panel.
In the autumn, we launched applications for recruitment of members with 163 people expressing an interest.
The panel has now been established with 24 representatives.
Having your say in 2021 
2021 will see no shortage of opportunities to let us know your views on our plans, strategies, and proposals, including the Bus Reform consultation in partnership with TfGM.
Our 2020 Bus Reform consultation has been adapted following the consultation launched late 2019 and into early 2020, taking into account how COVID-19 has affected how people use transport across the city-region. You can share your views until 29th January 2021: https://www.gmconsult.org/strategy-team/greater-manchester-bus-consultation/
We will continue to develop strategies based on the landscape in which we work and live.
You can find more online surveys on www.GMConsult.org , which includes a "We Asked, You Said, We Did" summary.
For more information about having your say in the work of the GMCA and GMFRS, please email engagement@greatermanchester-ca.gov.uk. 
---
Article Published: 21/12/2020 09:03 AM