work
Young people in Greater Manchester praise T Levels for helping them to reach their career goals
T Level qualifications developed in collaboration with employers to meet industry needs and prepare students for working world
Courses include classroom learning as well as 'on-the-job' experience
Students in Greater Manchester say T Levels have helped them gain vital industry experience, while boosting their university applications and career prospects
Employers in city-region urged to offer T Level placements to help students learn gain 'on-the-job' experience
YOUNG people in Greater Manchester have praised T Level qualifications for helping them to gain industry experience and prepare for the working world, as Greater Manchester leaders urge students to apply for the next academic year.
T Levels, first introduced in 2020, are two-year technical education courses for 16 to 19-year-olds that follow GCSEs. The courses have been developed in collaboration with employers to meet industry needs, as well as ensure students are prepared for life in the workplace.
Courses include a mixture of classroom learning, as well as 'on-the-job' experience - including an industry placement with a minimum 45 days. T Levels are currently available in a variety of subjects including Digital, Construction, Health and Science as well as Education and Childcare. From 2022 T Level courses will also be available in Legal, Finance and Accounting, Business and Administration as well as Engineering and Manufacturing.
T Level students in Greater Manchester have said the course has helped them to attain "insight on how work life is" while employers offering placements have said having students has helped boost their workplace. As a result, leaders in Greater Manchester are urging employers in the city-region to create further placements for T Level students and reap the benefits.
Councillor Andrew Western, GMCA lead for Digital, Works, Skills and Clean Air, said: "There are currently over 400 learners enrolled onto T Levels across Greater Manchester and we're urging more students to consider applying for these courses. T Levels are endorsed by employers and have been designed alongside them to ensure they meet the needs of industry.
"I am also urging employers to consider offering industry placements for T Level students and to help train new talent, while those on placement can also help to boost businesses in return."
There are currently nine colleges in the city-region offering T Level courses including Oldham College, Oldham Sixth Form College, Hopwood Hall College, Bury College, Wigan and Leigh College, Bolton College, Salford College, Trafford College Group and The Manchester College (LTE) Group. Tameside College are also due to offer T Level courses in 2022.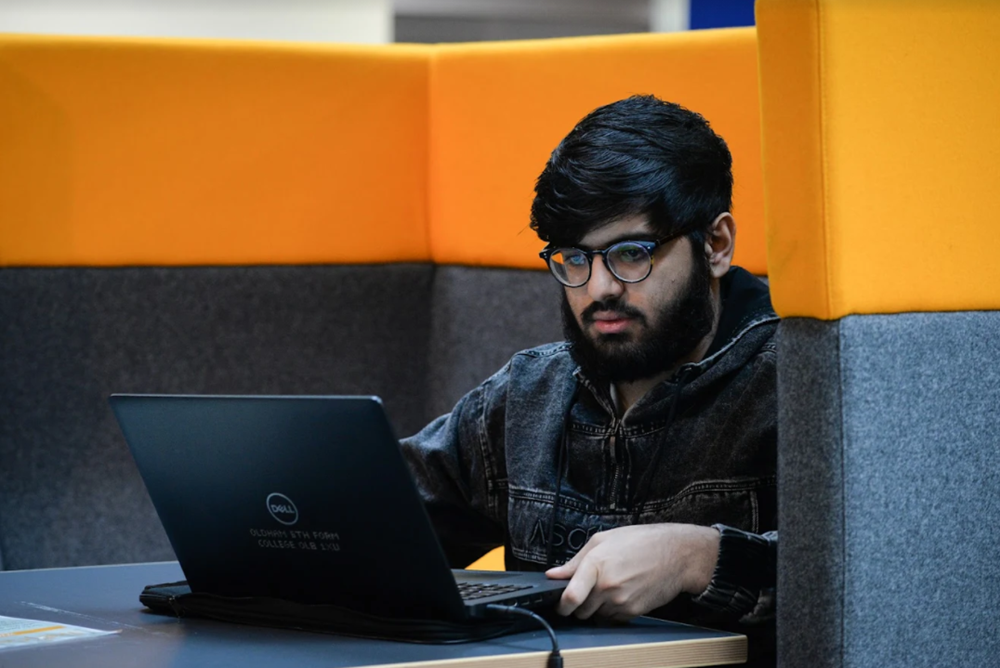 Auzai Khan, a Digital T Level student at Oldham Sixth Form College, hailed the industry placement element of the course and said it has been useful to gaining insight into the digital industry.
Auzai said: "Finally, I have completed my first year and I enjoyed every bit of it and now I've just completed my industry placement which was different because of never working before. At first I was not liking the sound of an industry placement. However, completing the placement was useful because if gives you an insight on how work life is - helping you to gather skills such as being organised, boosting your confidence and improving your communication skills. By doing this it gave me a better chance into getting into universities and jobs for the future because of having industry experience which students wouldn't have who have taken a A-Level or BTEC.
"Overall, I would recommend the Digital T Level because it's different to the rest of the courses and I feel it's going to be the future of pathways students can take because of the industry placement factor, which gives student the upper hand to the rest of the students."
Jade Merabi, Digital Strategy Manager at Digital Next, has talked about the benefits of offering a T Level industry placement and described Auzai as a "real asset to the team".
Jade said: "From day one of his placement at Digital Next Auzai had a clear focus and goal to learn and gather as much knowledge about digital marketing from the team as possible. During his time he was given daily tasks that spanned across the range of our services. Each and every time he completed these tasks successfully and to a good standard.
"Auzai proved himself to be a real asset to the team, Digital Next's internal marketing efforts and the client campaigns he worked on. Research, content writing, asset creation, website building and market insight were all things that he excelled at and had an enthusiasm for."
For further information on T Levels please visit the GMACS platform - gmacs.co.uk/technical-education-t-level. The platform is part of the Mayor of Greater Manchester's commitment to ensure every person has access to opportunities and no one is left behind. The site is a tool for young people to find support and information on key issues highlighted in the Young Person's Guarantee, making sure they have the best advice and resources to create their future in Greater Manchester.
---
Article Published: 29/11/2021 10:38 AM