Ageing
The Ageing Hub Blog
Welcome to the first edition of the Ageing Hub monthly blog!
The Ageing Hub Blog is a new space for the Ageing Hub team to keep you updated on what's happening in the world of ageing across Greater Manchester, from the Hub itself and beyond. The blog will provide updates on our work every month, as well as inviting guests to share and write about the fantastic activities they are doing in Greater Manchester's ageing ecosystem.
Greater Manchester attracts the international community (November 2022) 
This month, we are looking beyond Greater Manchester's borders and recognising the significant interest from the international community keen to learn about the work that is going on in the city-region. Working with international partners provides the Ageing Hub, and wider Greater Manchester system, with the opportunity to share best practice, learn from others and promote the city-region as one of the world's leading age friendly communities. 
South Korea
Recently, the Ageing Hub welcomed the 'South Korea Ageing in Place Research Network' to Greater Manchester. Both the UK and South Korea face major challenges of an ageing population, particularly in supporting inclusive healthy ageing and sustainable health and social care provision. To this end recent policy drivers in the UK and South Korea have focused on place-based ageing through concepts such as 'Integrated Care Systems' and 'Integrated Community Care System', with a particular emphasis on the role of housing.
The Korean delegation came to Manchester specifically to learn more about the GM Ageing Hub and the history of our work. The delegates had an interest in Greater Manchester's ecosystem and GM's cross-sector partnership working approach to issues around ageing. Colleagues from the University of Manchester, Tine Buffel, Professor of Social and Social Gerontology, and Chris Phillipson, Professor of Sociology and Social Gerontology, also presented to the delegation. Tine and Chris brought perspectives from research about ageing in place.
The visit was a great success, and it was agreed that there will be future research collaborations between the South Korea team and Greater Manchester.
Canada
Ageing Hub, Manchester School of Architecture & Greater Manchester Older People's Network colleagues welcomed visitors from the other side of the globe, too. Michelle Hoar came to Greater Manchester on behalf of the Hey Neighbour Collective, Vancouver - a project funded by Worwin's Canadian sister organisation the Walton Trust. Knowledge and ideas were exchanged on the role of housing and housing providers in tackling social isolation and loneliness and opportunities for further shared learning and collaboration.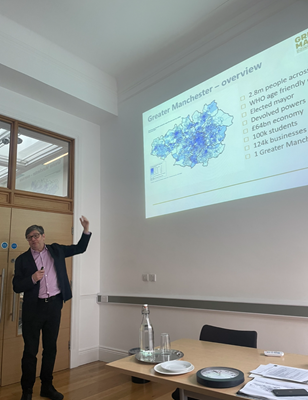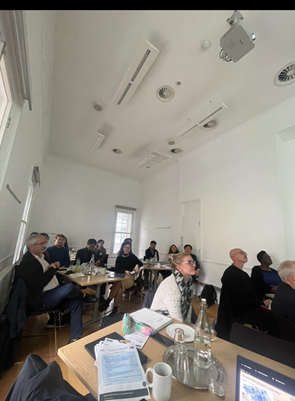 Hong Kong
International speakers have also been welcomed by GM's wider ageing ecosystem. At one of our weekly 'wider team' meetings we were joined by Miu Tsui, a former resident in Hong Kong who is now working for Southway Housing. Miu spoke to the team about her 6-year long experience of working as part of the Age-friendly Programme in Hong Kong. This £20 million city-wide project used a bottom-up, district-based, evidence-based and cross-sectoral collaborative approach to create age friendly platforms in all 18 of Hong Kong's districts. 
Miu spoke about the approaches that were taken by different partners and stakeholders in Hong Kong (including universities, non-governmental organisations, local authority, business sector & public sector and older people) to make the project a success. Activities included assessments, action plans, programmes, training and upskilling of older people, publicity and public education and project evaluation. It was a fascinating introduction to one of the world's most impressive age friendly projects, and it was noted by the wider team that there were striking similarities in issues, insights and lessons learnt between Hong Kong and Greater Manchester when building an age-friendly city region.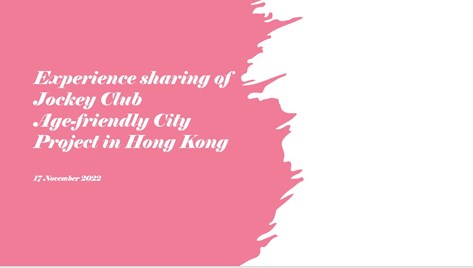 From Bilbao to Tokyo
As well as welcoming guests to the city-region to learn and share best practice, Paul McGarry, Head of the GM Ageing Hub, has been busy presenting to a number of overseas bodies and authorities. In one exciting overseas venture Paul was invited to Bilbao to speak to the Basque regional authority about the dignity of older people in the face of ageism and other forms of exclusion, the creation of emotionally healthy environments against loneliness, technology and rights. Paul also presented, virtually, at the 'International Forum on the Super Aging Challenge' conference in Japan, organised by the Tokyo Stock Exchange and the Financial Times. With a particular interest at the conference in community and the social participation of older people, Paul chose to speak to the Japanese guests about the work of the Greater Manchester Older People's Network.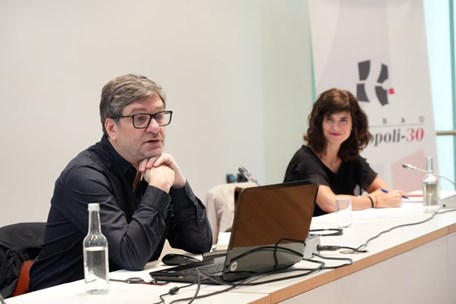 As communities and governments seek to rebuild and plan for an ageing society in a post-pandemic world, it is refreshing that many international policy makers are looking to Greater Manchester for education and inspiration. The widespread interest from the international community in Greater Manchester is a testament to the truly amazing work being done across the city-region by partners throughout the ageing ecosystem, and shows that Greater Manchester is at the forefront of the ageing agenda.
---
Article Published: 08/11/2022 15:13 PM